Fernando Torres has taken an unexpected route after his retirement from football two years ago. The Spaniard has undergone a remarkable body transformation that left fans in a state of surprise.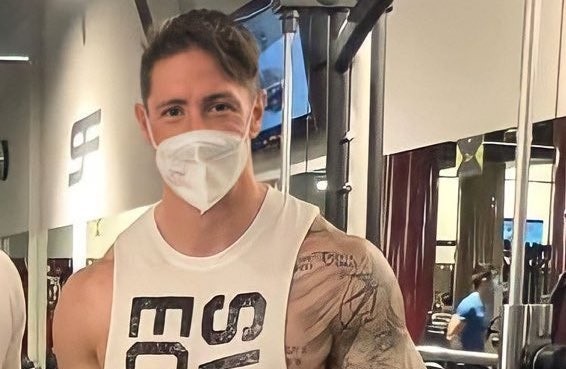 The former Chelsea and Liverpool striker revealed the first photo of his surprising body transformation when he announced his new role as an ambassador for AW8. AW8 is a Southeast Asian Casino website. The Spaniard showed his new body in the promotional video that announced his ambassadorial role with AW8. The promotional video was shared on Instagram and the retired Spanish international footballer was very different to the one that football fans became accustomed to during his career as a professional footballer.
Torres, 37, was easily shrugged off by opposition defenders during his football career but he has been able to build his body to the macho stage. He recently told his followers on Instagram that he has now taken up boxing.
Fernando Torres owns several gyms in the Spanish capital of Madrid where he spent a big part of his career. The Spaniard started his career as a professional footballer at Atletico Madrid before he returned to the club towards the latter stage of his career. He was at Atletico Madrid before he left for Sagan Tosu in Japan for the final two years of his career.
Apart from Atletico Madrid and Sagan Tosu, Torres also played at AC Milan, Chelsea and Liverpool. He was one of the best players in world football during his time at Liverpool where he scored 81 goals in 142 appearances before sealing a controversial £50m transfer to Premier League rivals Chelsea.