Atletico Madrid striker Fernando Torres said it would be a dream come true if he managed to win La Liga with Atletico Madrid. The player, who has won numerous trophies such as the FIFA World Cup, as well as the Champions League, has yet to win a major trophy with Atletico Madrid.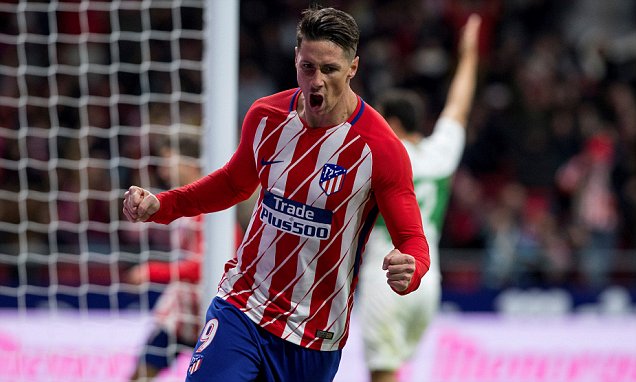 Fernando Torres started his career with Atletico Madrid back in 2001 and was made the captain of the club. At that time he was one of the most promising young players and was expected to go and achieve great things.

But 6 years later after some good performance with Atletico Madrid he will leave the Spanish team and signed for Liverpool. He will have a hard time adapting to life in the Premier League, and he will ultimately leave for Chelsea where he will establish himself as an important player in the team.
He will help the team win numerous trophies such as the Champions League and FA Cup. However, his career with Chelsea will be hindered by many injuries, and he will then leave for AC Milan. After some time in Italy, he will then return to Spain to play for Atletico Madrid.
Fernando Torres said that it would be a dream for him to win the Spanish title with Atletico Madrid. He said that as a kid we all have dreams, and for him, it was to win the title with his first club.
He admitted that it would not be easy with both Real Madrid and Barcelona looking strong this season, but he believes that it would not be impossible. He said that they had finished close to the champions in each of the past seasons. He wants the players to believe in themselves and to give everything on the pitch.