Ahead of the second leg clash with Sevilla, Atletico Madrid boss Diego Simeone is working alone with a group of 13 players, according to reports. Atletico Madrid seem to have lost their fire power that was dominant from 2012 to 2015. Simeone has splashed the cash in getting a lot of players recently and seems determined to prove something this term.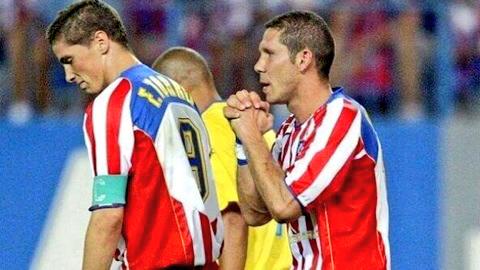 Atletico face a tough clash when they play Sevilla in the return leg at Estadio R. Sanchez Pizjuan on Tuesday. They lost the first leg at home 2-1 but they have another chance of reaching the last four if they win.
Simeone reportedly had a single hour of group work with the squad before picking out his 13 stars for a special training session separate from the rest on Monday. He took them to another training complex to work on the strategies for the must win game.
Though they will still need to face any of Real Madrid or Barcelona in the tournament, they have a decent chance at silverware this term with the Copa Del Rey (CDR). With Diego Costa ruled out of the clash, Simeone needs to get his tactics right for the crucial fixture.
It seems Simeone is split on who will lead the attack. He would likely play three out of the five attackers in the team: Fernando Torres, Antoine Griezmann, Kevin Gameiro, Angel Correa and Yannick Carrasco. That is most likely why he had 13, two more players to the starting team.
Miguel Angel Moya will get his usual spot in the CDR with Godin, Gimenez and Vrsalijko in defence. Lucas, Koke, Saul and Gabi are also set to make the final cut.