Michael Owen, the ex-footballer-turned pundit, has recently compared Timo Werner, the star striker of Chelsea with Fernando Torres, who was a remarkable player in Liverpool but could not give his best at Stamford Bridge. Owen, the former striker for Real Madrid, Newcastle, Liverpool, and Manchester United, said he only wanted to say complimentary and praise things about the sensational player from Germany. Both Torres and Werner are great footballers and are currently playing not for a poor league, but a recognized league. He said the Bundesliga is a very strong football league and the audience knows how good it is to translate the games.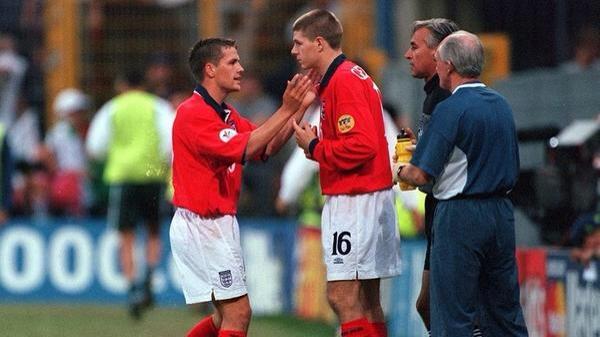 Fernando Torres has come several times when compared with Timo Werner. Michael Owen said that Werner is quite good at Bundesliga as well as at international levels. He said that he has been observing since his restart and he has begun to score goals. Werner is quick and has the ability to cut in the ball just like Fernando. He runs really fast and is brilliant in directing the ball straight into the goal as well as Torres.
Though Michael Owen mentioned that the skills for Werner are not exactly like Torres, it is slightly different in matters of strategies and other factors, but Owen feels that Fernando Torres would like to take the first touch of the ball and then move it forward. And this is the reason why Owen likes him a lot. Owen points out though Werner is just 24 years old and has a lot more years before he reaches the peak as a football player; he has already gained enough experience at the elite level to become a real asset for Chelsea.
Frank Lampard knows that the German international possesses an eye for getting a goal in the correct team exactly like Torres. He also has an exceptional movement quality across the line in front and the intelligence required for playing the game to know when he should hold the ruins and when to let go.