Atletico Madrid striker Fernando Torres has been the subject of links to the Chinese Super League. The former Liverpool and Chelsea man has always said he wanted to retire at his boyhood club. However, recent developments would have put things in perspective.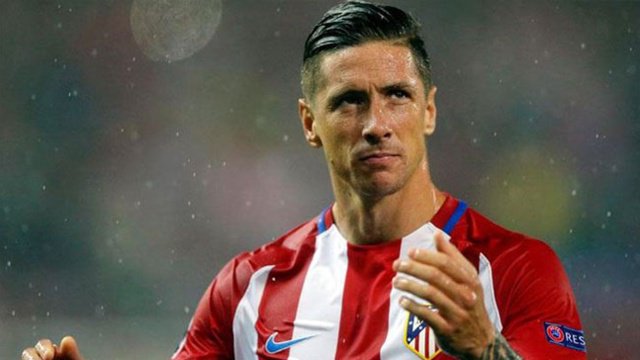 The 33-year old talisman is one of the greatest footballers to come out of Atletico. He is sixth on the list of all-time appearances and sixth highest goalscorer for the club with 123 goals. He received a professional contract deal at the age of 15, making his debut at 17 in May 2001 before scoring his first goal the following week.
The club legend is loved for his stats and past achievements for the club, and one of the main reasons fans say they buy tickets for Atletico at this site is to see the club legend in action in the flesh. However, it is all slowing down this season with the player scoring only five goals after 28 games in all competitions. The player had a row with Coach Diego Simeone and it seems things would go south until Diego Godin claimed all was well again.
Simeone is trying hard to keep star Antoine Griezmann but when asked if he would do the same for his former teammate he said a blunt "no." Torres remains under contract until the end of the season and the club would likely not retain him any further. Since returning, the player has been featuring as back-up striker. He went down the pecking order when Diego Costa returned. The club is looking at retaining Greizmann, Costa and then there is French star Kevin Gammeiro.
Los Rojiblancos recently agreed deal for Yannick Carrasco to head to China, despite not peaking yet. There are reports that Torres might go a similar route when his deal ends this summer. He could get to earn decent money before his professional career ends.